Guide to Resources for the Study of West Virginia Authors and Appalachian Literary Traditions
Annie Merner Pfeiffer Library
Meridith Sue Willis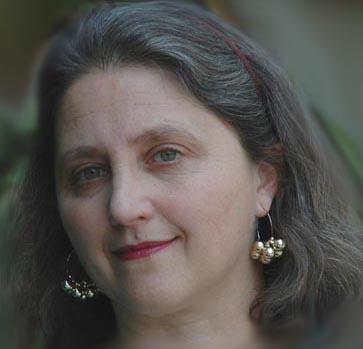 Biographical Information
Meredith Sue Willis was born May 31, 1946 in Clarksburg, WV. She attended Shinnston public schools - where her father taught science; her mother was a part-time teacher; and her aunts and uncles all taught school as well. Her family had deep Appalachian roots -- her paternal grandparents ran a country store in Wise County, Virginia and her maternal grandparents lived and worked in Appalachian coal camps, her grandfather as a miner, her grandmother as a mining camp midwife.
Following high school, Willis attended Bucknell University for two years, but she then left the university to work as a VISTA volunteer for a year, working for the Southeastern Tidewater Opportunity Project in Norfolk, VA. She returned to higher education, completing her BA at Barnard College in 1969, graduating both Magna Cum Laude and Phi Beta Kappa. While in New York, Willis worked with senior citizens at the Goddard-Riverside Community Center. She was also involved in student work against the Vietnam War as a member of Students for a Democratic Society and a participant in the 1968 Columbia University ant-war sit-ins (an experience that she used later in the novel Trespassers).
She worked for a year as a recreational therapist at Bellevue Hospital before completing a Master of Fine Arts from Columbia University in 1972. Since then, in addition to her writing, Meredith Sue Willis has served as a consultant in creative writing for the New York City Teachers & Writers Collaborative and as an adjunct lecturer at both Pace University and New York University.
Willis published her first novel, A Space Apart, in 1979. Library Journal describes the novel as:
. . . detailing the lives of a West Virginia preacher's family: John Scarlin, minister and son of "the Preacher," a wild old born-again Baptist; John's sturdy sister Mary Katherine; his capricious wife Vera, a strong character who commands attention in one fine scene after another; and his daughters Lee and Tonie who grow up to reject and embrace the meaning of Galatia, their hometown. In a novel of character more than event, these five people reveal themselves in chapters which progress in time, alternate in point of view. Finally what is revealed is a family, inextricably bound together while struggling with each other's need to find "a place apart." Narratively skilled and disciplined, this is an impressive debut.
Her second novel, Higher Ground, was published in 1981. This novel is the start of the Blair Morgan Trilogy, a series of novels focusing on Blair Ellen Morgan, a young girl growing up in a small West Virginia town. Higher Ground introduces Blair as an adolescent "who attends the high school where her parents teach. . . Blair is a delight of paradoxes in her quest for "my special friends who mean exactly what I want them to mean...." (Publishers Weekly). The second Blair Morgan novel, Only Great Changes, was published in 1985. In this novel, Blair, driven by urges to spread her wings and seek the world beyond her Appalachian home, joins the VISTA program to work in inner-city Norfolk (much as the author did). The final Blair Morgan novel was not published until 1997. In Trespassers, Blair and some of her activist friends move to New York City where Blair involves herself in the swirl of political action at Columbia University during the famous student anti-war sit-ins of 1968.
At the same time, she works at Bellevue Hospital where one of her patients, a chess playing paralyzed man, becomes the sounding board for her understanding of world affairs and her explorations in love. (Amazon.com). In addition to the Blair Morgan novels, Willis has published three nonfiction works -- Personal Fiction Writing, Blazing Pencils: A Guide to Writing Fiction and Essays, and Deep Revision: A Guide for Teachers, Students, and Other Writers. She has written two books for children - Marco's Monster and The Secret Super Powers of Marco. For adults, in addition to the Blair Morgan series, she has published a short-story collection, In the Mountains of America, and her newest novel, Oradell at Sea.
Meredith Sue Willis lives in New Jersey with her husband, Dr. Andrew Weinberger, a specialist in rheumatology, and their son Joel. She is active in social justice causes, fighting racism and resegregation and is a backyard organic gardener.

Back to Top
Critical Responses
Meredith Sue Willis has been praised for the power of her storytelling and the depth and emotion of her characters. Describing Oradell Greengold, the narrative of Willis's novel Oradell at Sea, Hal Jacobs of the Atlanta Journal-Constitution remarked "Oradell is a modern-day Mae West who unapologetically enjoys her wealth and its privileges, which includes boozing it up with the help. She never turns sloppy and sentimental, even when faced with a potentially life-threatening illness." Writing for The Ethical Culture Review of Books, Phyllis Ehrenfeld wrote:
This short, engagingly written novel [Oradell at Sea] is the story of a woman's journey of the self from a spunky but passive victim to a person capable of moral action on behalf of another. Willis' style is a clean, unpretentious realism with lyrical comments that bring depth and believability to her character.
Willis has garnered even more praise for the Blair Morgan Trilogy. Carole Herman of the Washington Post praised what she called "Miss Willis' steady, assured narrative style," and in an article for Radical History Review, Barbara Melosh writes about Only Great Changes that "Willis locates the experience of coming of age in the matrix of a larger history, focusing 1960's young and political culture through finely cut lenses of region, gender, and race."
In addition to the literary fiction she writes for adult audiences, Meredith Sue Willis has also written two books for children - The Secret Super Powers of Marco and Marco's Monster. Both focus on the life of a young boy in a poor urban neighborhood. These stories have been praised for their "ebullient characters, a fast-moving plot, and a realistic setting all contribute to . . . lively, sometimes poignant" stories (Horn Book).

Back to Top
Works Published
A Space Apart
Higher Ground
Personal Fiction Writing
Only Great Changes
Blazing Pencils: A Guide to Writing Fiction and Essays
Deep Revision: A Guide for Teachers, Students, and Other Writers
In the Mountains of America
The Super Secret Powers of Marco
Marco's Monster
Trespassers
Oradell at Sea
Back to Top
Selected Bibliography
Douglass, Thomas E. Meredith Sue Willis (interview). Appalachian Journal 20, 1993. pp.284-293.
Hanscom, Leslie. Looking Back on a Summer in VISTA (interview). Newsday, February 3, 1985. pp.18+.
Joyner, Nancy Carol. The Poetics of the House in Appalachian Fiction. In The Poetics of Appalachian Space. Parks Lanier, Jr, ed. University of Tennessee Press, 1991.
Lang, John, ed. The Meredith Sue Willis Issue. Iron Mountain Review 12, 1996. pp. 1-40.
Melosh, Barbara. Historical Memory in Fiction: The Civil Rights Movement in Three Novels. Radical History Review 40, January 1988. pp.64-76.
My first sale: stories of how famous writers broke into print. Writers Digest 61, December 1981. pp. 21+.
Schinto, Jeanne. In the Mountains of America (book review). Belles Lettres: A Review of Books by Women 10(2), Spring 1995. pp. 28+.
Sullivan, Ken. Meredith Sue Willis and the New Appalachian Fiction. Appalachian Journal 14(1), Fall 1986. pp.38-45.
Back to Top
Author Website
www.meredithsuewillis.com
West Virginia Wesleyan College